Amalgamated Transit Union LOCAL UNION 1342
196 Orchard Park Rd. West Seneca, New York 14224 :: Phone: (716) 825-9217 | FAX: (716) 825-9243
Jeffrey B. Richardson
President/Business Agent
Ron Giza
Financial Secretary/Treasurer
Kevin Kline
Vice President
Lydia Moore
Recording Secretary
Upcoming 2020 Meetings:
March 11, 2020 Charter Union Meeting
April 8, 2020 Charter Union Meeting
May 13, 2020 Charter Union Meeting
June 10, 2020 Charter Union Meeting
Members!
Please access this site regularly for current Union information and to communicate with your Union officials. This site is provided by your Union to provide better communication and immediate access to Union documents, actions and activity. Use the Contact link to share your comments and suggestions. Use the email link at the top of each page if you experience web site difficulties.
ATU Local Union Meetings
Metro Union Meetings are held on the second Wednesday of each month at the ATU Union Hall at 196 Orchard Park Road. The meeting times are 10:00 AM and 7:30 PM.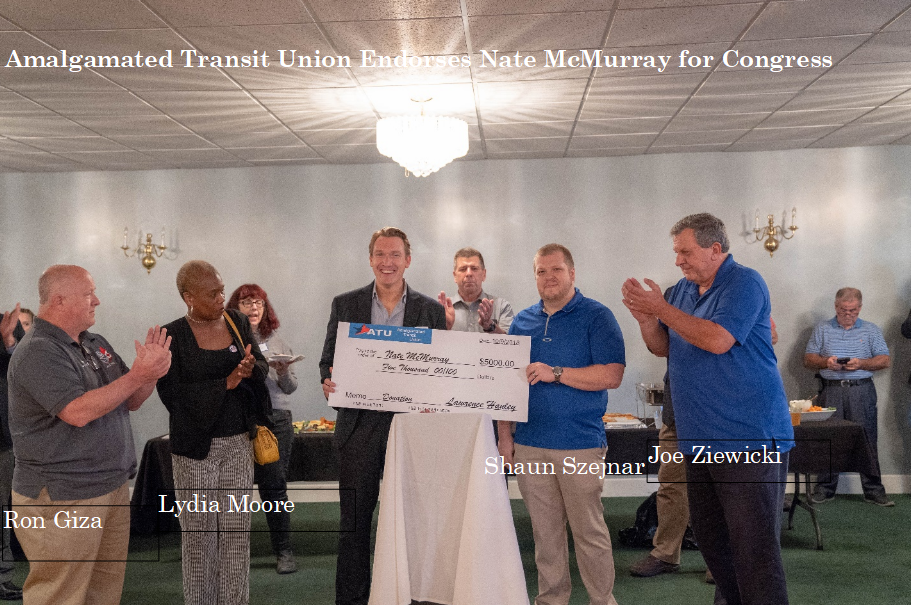 News!
Together We Fight
Together We Win
Brothers and Sisters:
Every year thousands of transit employees throughout the United States, mostly bus operators, are assaulted in the course of performing their duties. Considering the fact that many of these abhorrent incidents occur while massive buses are rolling down the street. It's actually amazing that more pedestrians, bicyclists, and other motorists are not killed. People don't like paying increased fares for less frequent service, so quite often they take their frustration out on the drivers, the neighborhood tax collectors. Other disputes occur when operators simply enforce safety regulations.