Amalgamated Transit Union LOCAL UNION 1342
196 Orchard Park Rd. West Seneca, New York 14224 :: Phone: (716) 825-9217 | FAX: (716) 825-9243
Jeffrey B. Richardson
President/Business Agent
Charles H. Sikora
Financial Secretary/Treasurer
Ronald Giza
Vice President
Lydia Moore
Recording Secretary
Upcoming 2020 Meetings:
February 7, 2020 Board Meeting
February 12, 2020 Charter Union Meeting
March 6, 2020 Board Meeting
March 11, 2020 Charter Union Meeting
Members!
Please access this site regularly for current Union information and to communicate with your Union officials. This site is provided by your Union to provide better communication and immediate access to Union documents, actions and activity. Use the Contact link to share your comments and suggestions. Use the email link at the top of each page if you experience web site difficulties.
ATU Local Union Meetings
Metro Union Meetings are held on the second Wednesday of each month at the ATU Union Hall at 196 Orchard Park Road. The meeting times are 10:00 AM and 7:30 PM.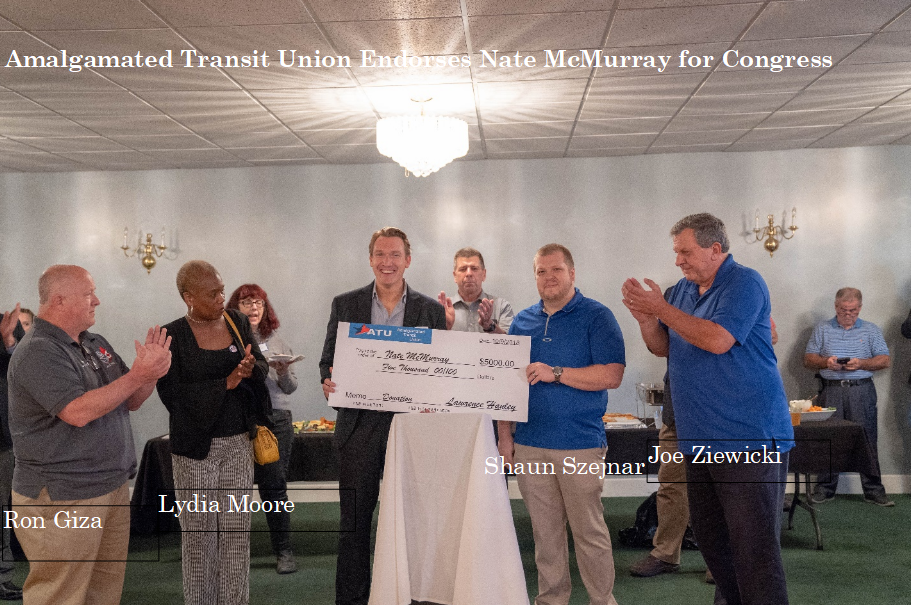 News!
Together We Fight
Together We Win
The most valuable asset you can possess on your job at Metro is your drivers license. Your job is conditioned upon you having a valid CDL license. Safeguard your license by any means necessary and at all cost. Do not jeopardize or compromise your license. A suspended or revoked license is your worst enemy. Without your license, you may find yourself without a job. Take the time needed to always renew your license in a timely manner. You can renew your license up to one year prior to the date of expiration.